ECO GRANULAT ENERGIES
Used tires recycling and valorization
The project consists of treating used tires from any source of landfill, and transforming them into materials that can be reused by industry.
Anthos Air Power Normandie joins forces with Eco Granulat Energies, a local industrial transformer, offering the sorting, recycling and recovery of used tires using a high-performance method.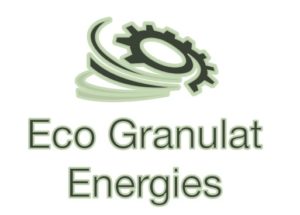 RECOVERY IS THE BASIS OF THE PROJECT, THE CIRCULAR ECONOMY IS ITS HEART

short circuit,
Tire recycling
Energy recovery

Each project, in addition to energy production, operates in self-consumption
Recycling and recovery of used tires

ECO GRANULAT ENERGIES is a high-performance local industrial solution dedicated to the sorting, recycling and recovery of used tires. His advantages :
All types and sizes of tires are accepted: cars, tractors, mining trucks, planes, etc.
100% of the tires are treated on site. Best solution: reuse, retreading of tires, recycling of materials (metal, textile and rubber granulation).
Part of the aggregates is recovered as energy (gas, hydrogen, heat, steam and electricity) to ensure the site's self-consumption and the sale of energy locally.
A "turnkey" solution, ECO GRANULAT ENERGIES manages and implements the entire project up to its operation: authorisations, contracts guaranteeing production and supplies.
Production units

Tire reception and weighing area;
Sorting for the destination of used tires;
Primary shredder, slow speed, single-rotor for tires up to 2m50,
Automatic feeder to optimize rasper feeding,
Multi-stage rasper, reducing chips up to 12mm and freeing over 95% of steel,
Silo ensuring regular feeding of the granulators,
First refiner-granulator allowing the release of more than 50% of the textile,
Textile cleaning in a first classifier,
Second refiner-granulator, for final granulation and release of the remaining textile and steel,
Textile cleaning in a second classifier,
Final size of the high quality pellet, with purity greater than 99%.
Weighing, loading and shipping areas.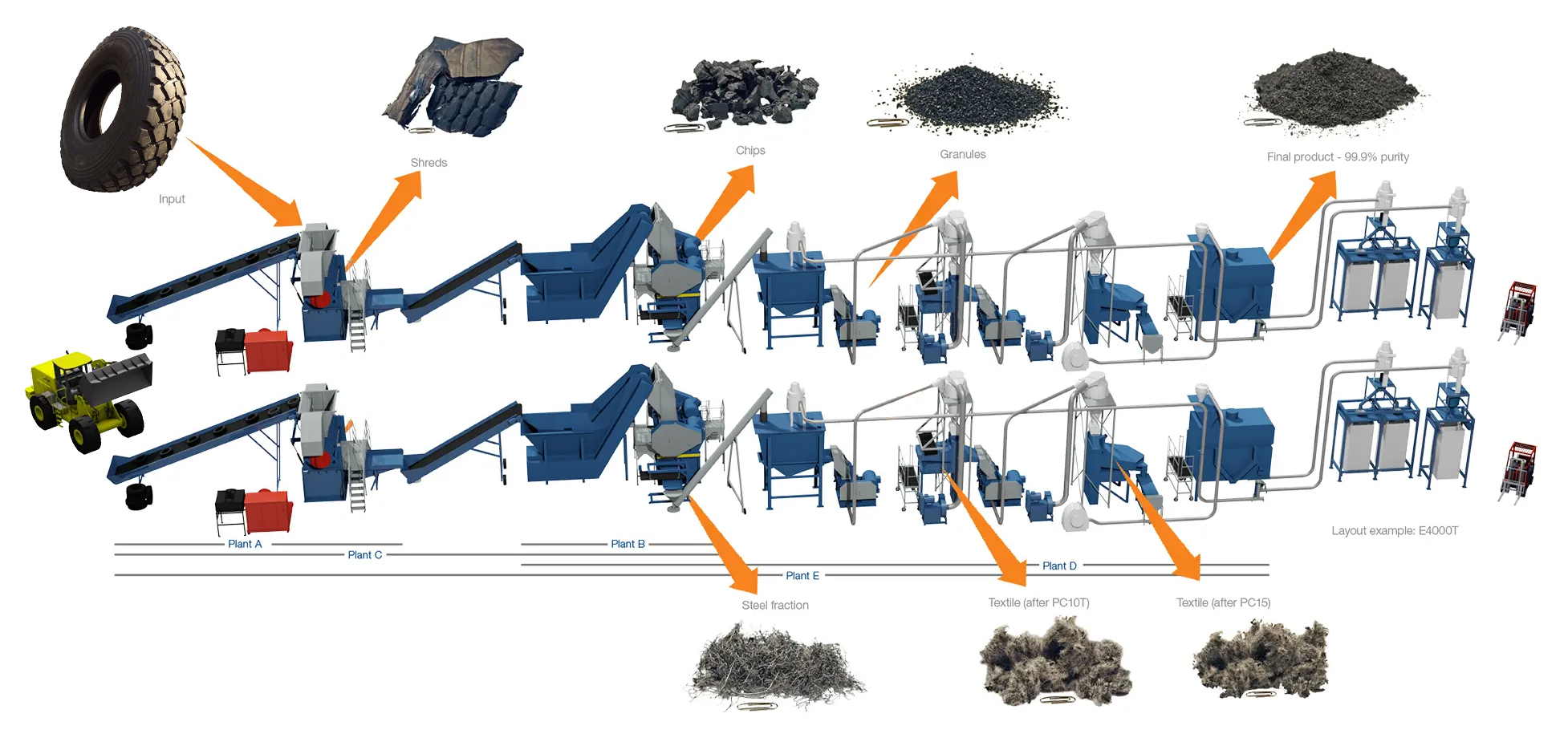 Transformation into energy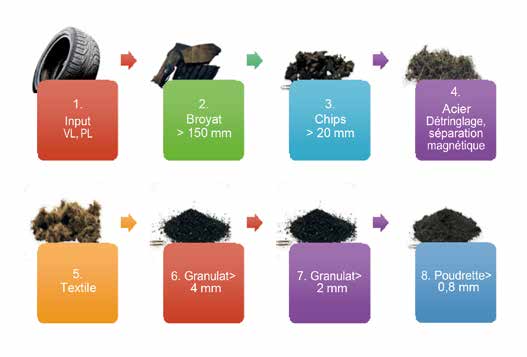 The revolutionary technology used produces renewable energy from waste without CO2 emissions.
Part of the aggregates is transformed into ENERGIES for local "micro-grid" needs: Powering the industrial operations of the site (self-consumption) or neighbors.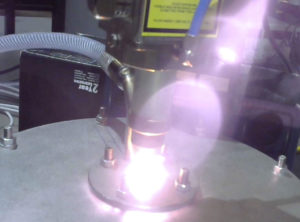 Part of the aggregates produced is used to be transformed into syngas (by pyrogaseification process). Depending on the needs of the site, this gas will be converted into energy (steam, electricity, hydrogen, methane, oil, etc.) which can be self-consumed on site and/or resold outside depending on the type of energy produced (reinjection into the gas networks, connection to the electricity network, packaging of oil cans, hydrogen and CO2 canisters, etc.).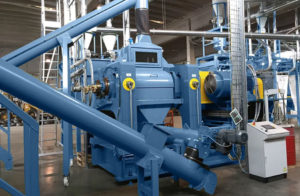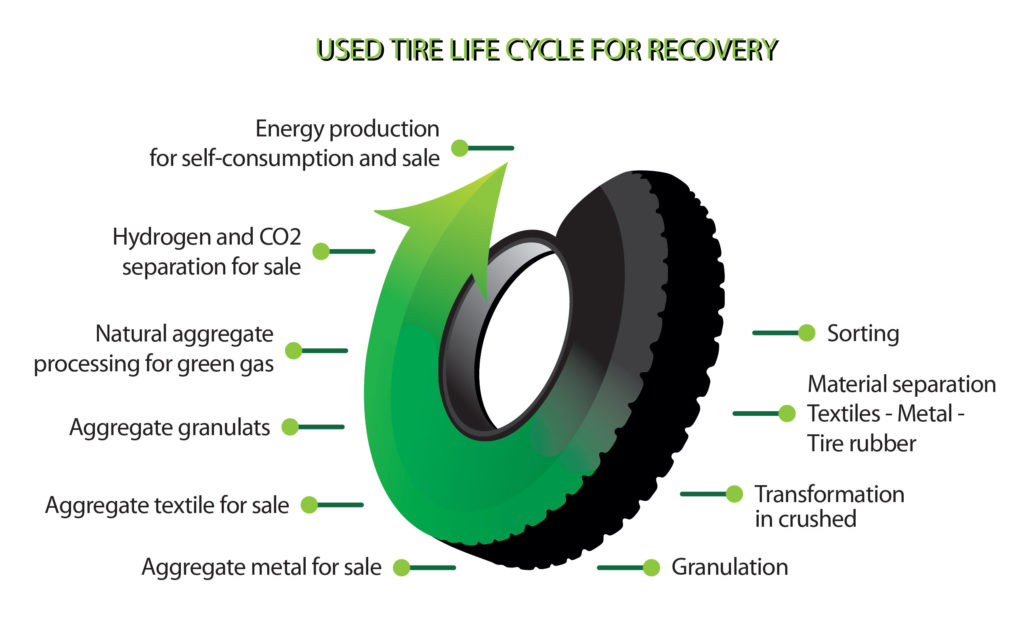 In the final authorization phase, ready to be built and put into service.
Sorting, tire recycling, energy recovery (electricity, hydrogen)
Bridgestone site in Bethune (France)
Tire recycling, energy recovery (electricity, hydrogen)
Sorting, Recycling of tires – Recovery in energy (electricity)
Smart Port City site in Le Havre (France)
Sorting, material recycling, energy recovery (electricity, hydrogen)
A replicable business model
It is a network for the sale of recycled products and energy.
In each country, the ECO GRANULAT ENERGIES team has secured the supply of inputs (used tires) and outputs (recycled raw materials, energy).
The new regulations prohibit the sending of used tires outside Europe and strengthen the search for local solutions.