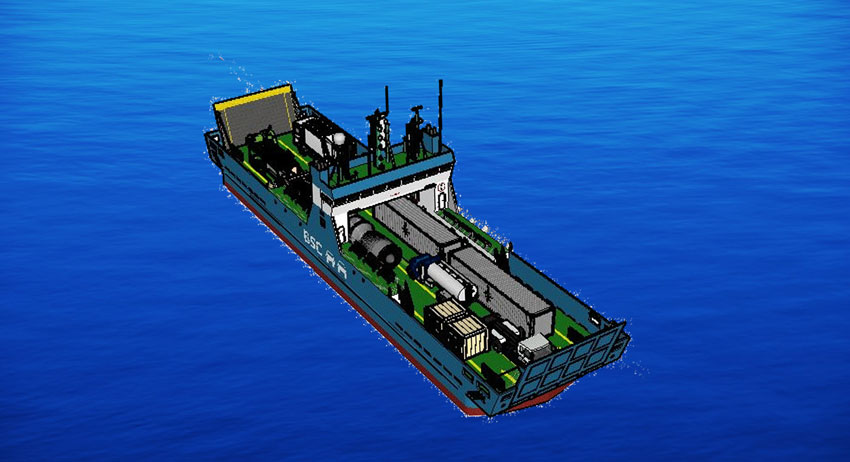 Ship for waste collection
The project involves treating waste from coastal areas, coastlines, rivers and seas, where the plastic, mostly present, wreaks havoc.
Anthos Air Power Normandie is studying on behalf of BROD the design of a waste boat. This boat will collect waste on the tourist islands of Croatia and harvest the plastics in the sea.
"Our particularity is to be able to make very small totally autonomous units that can be put into service in coastal areas, at sea or, in another form, on farms. Everything is imaginable." Mario Matulic, co-founder of Brod
Waste Boat
Waste Treatment & Disposal
Supply of drinking water & energy
small islands and inaccessible coastal areas
Revolutionize the treatment of waste, at sea ...
an important contribution to the environment
These containers will be redeposited on islands that do not have access to electricity or that use diesel generators to allow them a clean energy autonomy and to have drinking water.
The entire Anthos Air Power team and its partners are convinced that the future of energy lies in local interconnected energy loops that are interconnected or not and locally managed from local renewable resources.
The project plans to use a recycled old Ferry to install the different technologies, giving it a new use for the environment.
With its partner Genio and all the technological partners and the support of the R20, Anthos Air Power hopes to deliver the WASTEBOAT 1 at the beginning of 2020.
This technique of treatment and recovery of waste by the sea potentially concerns all maritime territories. And especially in hard-to-reach islands and coastal areas, where waste management is expensive and delicate, and access to clean drinking water.
Croatia, whose islands are popular with tourists, made its interest in the project known from the start. We are also in touch with Morocco, Comoros, Montenegro, Chausey Island, Egypt and Lebanon.